Biography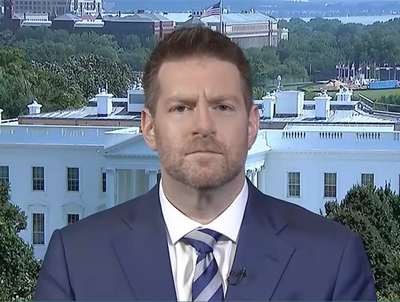 Matthew RJ Brodsky has over two decades of experience focusing on U.S. foreign policy and national security. He has briefed members of Congress, Department of State, Department of Defense, and the National Security Council on Iran, Syria, and Palestinian-Israeli issues. Brodsky assists the National Security Council and the State Department on policy and communications strategy to promote the Trump administration's foreign policy agenda. He's also advised the White House's Palestinian-Israeli peace team on political aspects of the peace process, created core final status issue papers as requested, and has augmented the communications rollout strategy and served as a surrogate in media.
Whether as a Legacy Heritage fellow at the American Foreign Policy Council (AFPC); director of policy at the Jewish Policy Center (JPC) and editor of inFOCUS Quarterly; foreign policy adviser in Senator Marco Rubio's off-the-record Middle East group during his presidential campaign; campaign manager for Dalia al-Aqidi's 2020 campaign for Minnesota's fifth congressional district seat held by Rep. Ilhan Omar; independent geopolitical consultant; ghostwriter; and more recently, senior fellow at both the Security Studies Group (SSG) and the Gold Institute for International Strategy, Brodsky has a proven track record of making an impact in the policymaking community, at think tanks, and in national and international news outlets on issues pertaining to the Middle East and beyond.
In the above capacities, Brodsky was involved in the following research projects:
While living in Israel from 2004-08, he earned a master's degree in Middle East History at Tel Aviv University, graduating with magna cum laude honors where he concentrated on the Levant region, the inter-Arab political system, and U.S.-led diplomatic, military, and peace efforts in the Middle East. He also worked at Israel's largest daily newspaper, Haaretz. Brodsky is booked regularly on i24News, Al-Arabiya, Sky News Arabia, Al-Ghad, Al-Jazeera, Al-Araby, Al-Hurra, Asharq TV, Al-Mamlaka; and BBC Persia. He also appears on Fox Business Network, Saudi 24, Kurdistan 24, Orient News, and CGTN America. He is also a frequent contributor to the National Review, the Jerusalem Post, the National Interest, the Federalist, and the Hill.
He can be followed on Twitter: @RJBrodsky