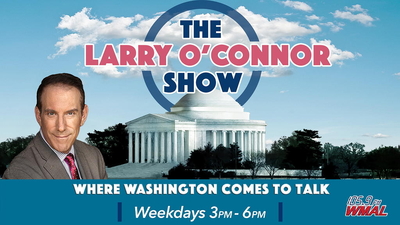 Did the Trump administration just suffer through its own version of Benghazi with the Iran-backed attack on the U.S. embassy in Baghdad? How did this series of events come to pass? Why did Iraqi security services let the incident take place? Is the protest movement in Iraq that has gathered steam since October against America's presence in the country, or their corrupt politicians who answer to Iran? Matthew RJ Brodsky joins The Larry O'Connor Show to do a deep dive on the latest developments in Iraq and dispel the unpopular myths many in American and international media are selling.
Background
After around 20 attacks this year against U.S. bases in Iraq carried out by Iranian funded and directed militias, one American contractor was killed and four wounded last Friday during a rocket attack on K-1. The Trump administration warned of consequences if there were American fatalities.
In response, the U.S. conducted "precision defensive strikes against five Kataib Hezbollah facilities in Iraq and Syria that will degrade Kataib Hezbollah's ability to conduct future attacks," according to a statement from Assistant Secretary of Defense Jonathan Hoffman. It was the first time the U.S. struck Iranian-backed militias in Iraq, despite many attacks on U.S. troops by Iranian-backed groups.
In short, President Trump has been vigilant and patient—Iran should not have confused that restraint with weakness. After so many attacks, which have now resulted in an American contractor killed and service members wounded, President Trump directed U.S. armed forces to respond in a way the Iranian regime will understand.